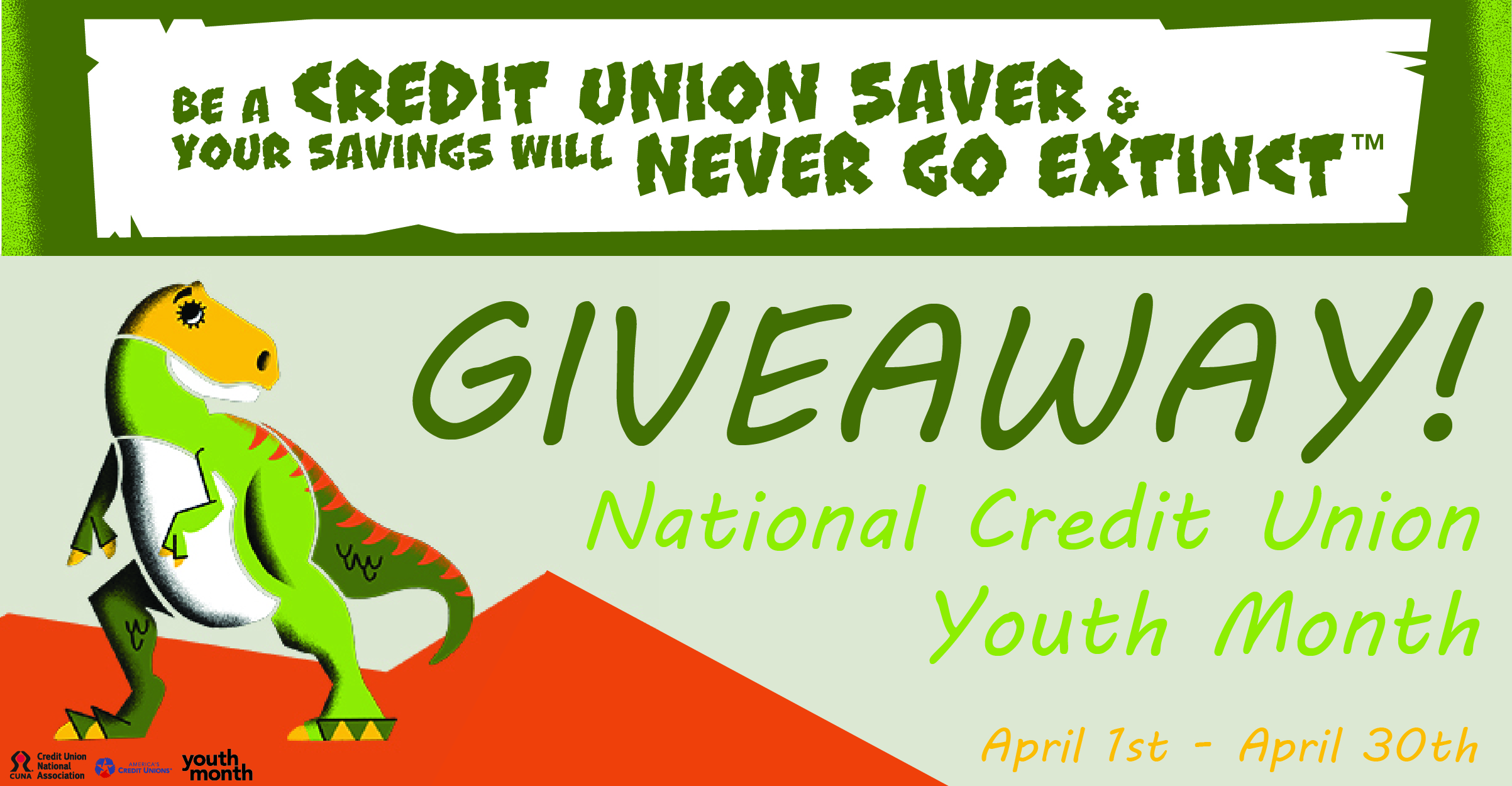 Credit Union Youth Month Giveaway
April 1st - April 30th
April is National Credit Union Youth Month and we're encouraging our youth members to save for their future and help them find the joy in setting aside a little money for everyday spending and helping others! If you save with us, your savings will never go extinct!
Because of this, we're giving away 2 DINO-MITE baskets with a Bluetooth speaker and other dinosaur goodies!
Here's how to win:
- Receive 3 entries for opening up a New Youth Savings Account – we'll even deposit the first $20 for you and you'll get a free pair of sunglasses! Not a member?! Click here to start your member application!
- Receive 1 entry for every youth deposit you make into your Youth Account!
*Only valid from 4/1/21 – 4/30/21. $5.00 share required and $20.00 must stay in the account for a minimum of 6 months. 2 randomly selected winners will be announced and contacted on 5/3/21.
Go to main navigation