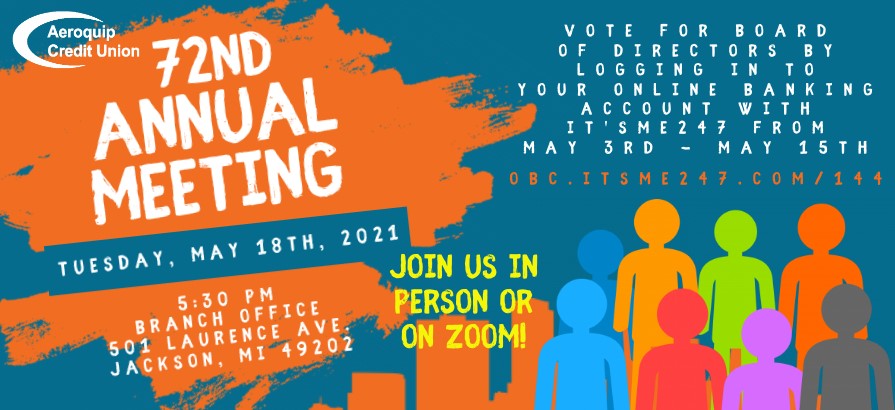 72nd Annual Meeting
Tuesday, May 18th 2021 at 5:30pm
Branch Office - 501 Laurence Ave. Jackson, MI 49202
Join us for our 72nd Annual Meeting at the Branch Office on Tuesday, May 18th at 5:30pm at the Branch Office! Members can join us in person or on zoom to go over last years minutes and announce the results of the Board of Directors votes.
To attend the meeting via zoom please RSVP by May 14th by emailing your first and last name to email@aeroquipcu.com and we will send you an email with the private zoom link and password.
Voting for the Board of Directors will be open from May 3rd - May 15th in your online banking account with It'sMe247. Login to your online banking account and follow these intructions on how to vote!
1. Log in to your It'sMe247 onling banking account.
2. On the left hand side under 'Member' click on 'Place Your Vote'
3. On the next screen, click on 'I'm Ready to Cast My Vote'
4. Select your vote and click on 'Record My Vote'
5. A confirmation screen will pop up to let you know that your ballot has been recorded.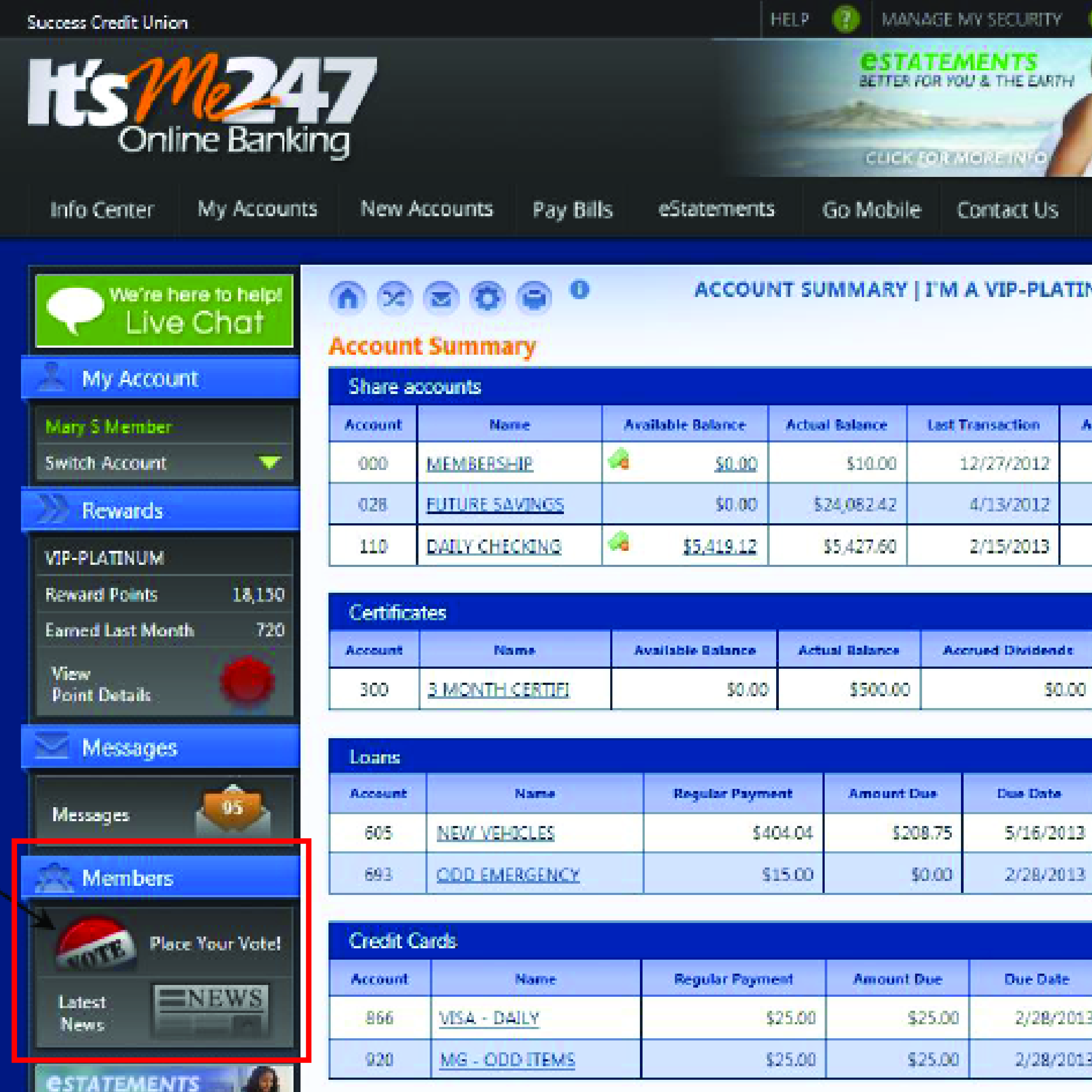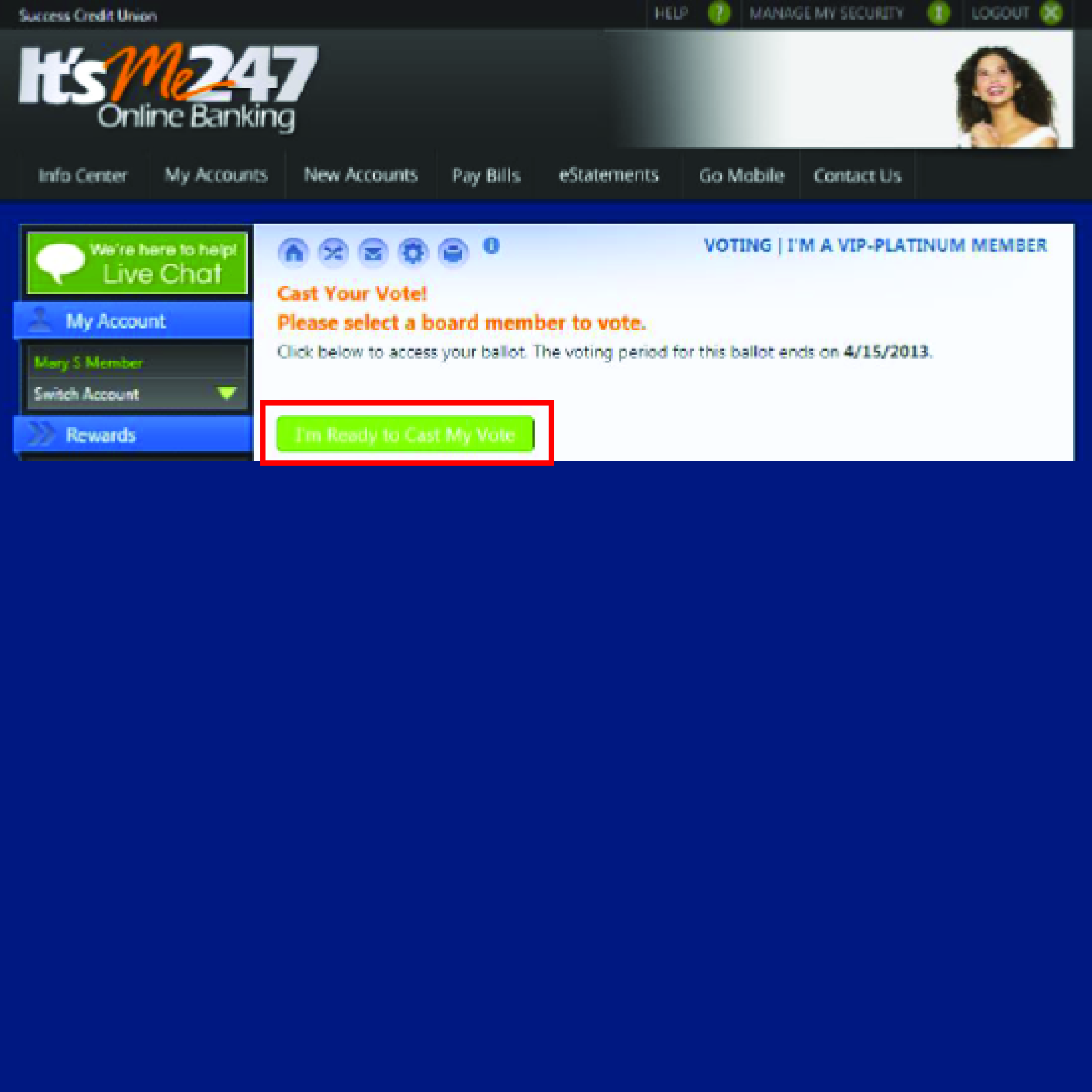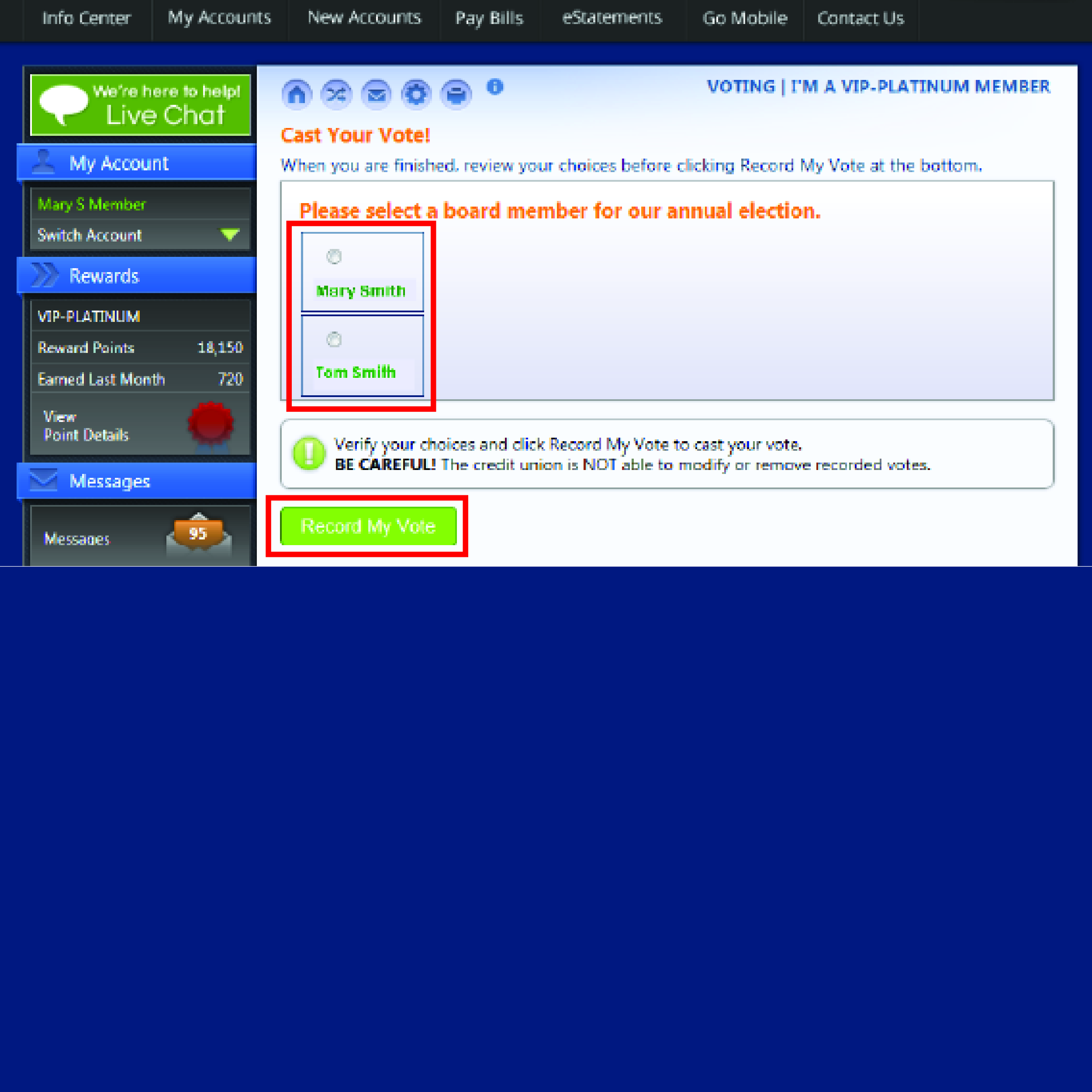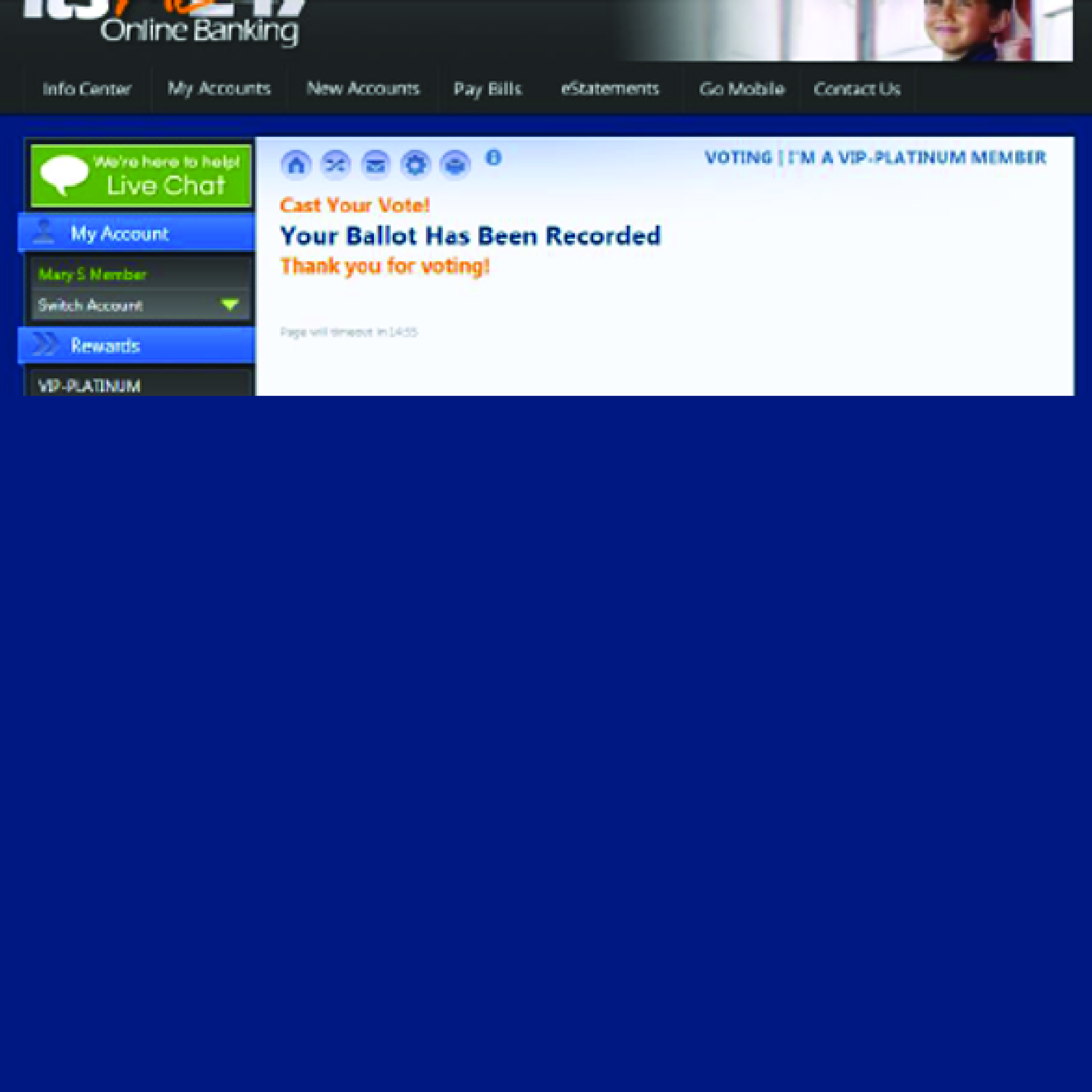 Go to main navigation