October 15th is Internation Credit Union Day!
This year's global health crisis has been trying for many communities around the world, but Aeroquip Credit Union has stayed true to our members and we have stepped up during this time of economic uncertainty!
This year's theme is "Inspiring Hope for a Global Community" and reflects how we continue to contribute to a brighter future by providing financial empowerment to people all over the world through financial services, education & support!
Download this coloring page and show us once completed to continue to spread hope throughout our community! #ICUDay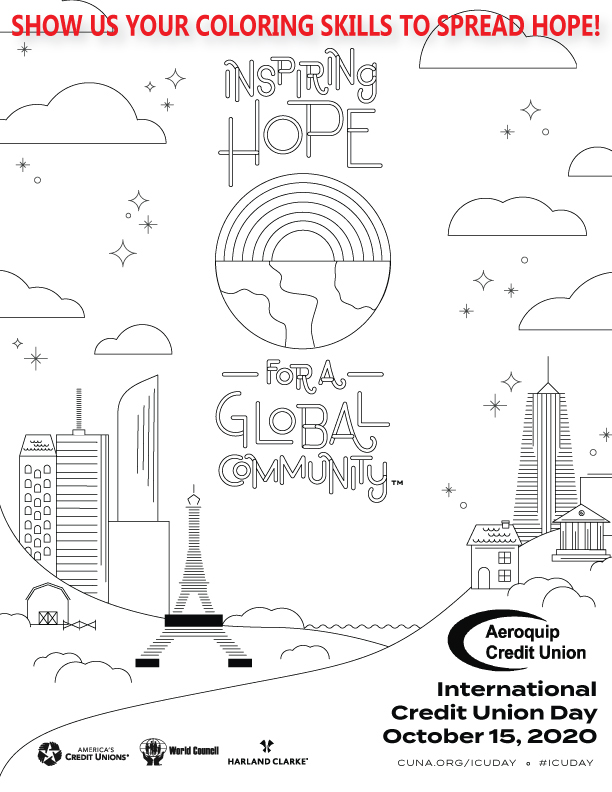 Go to main navigation